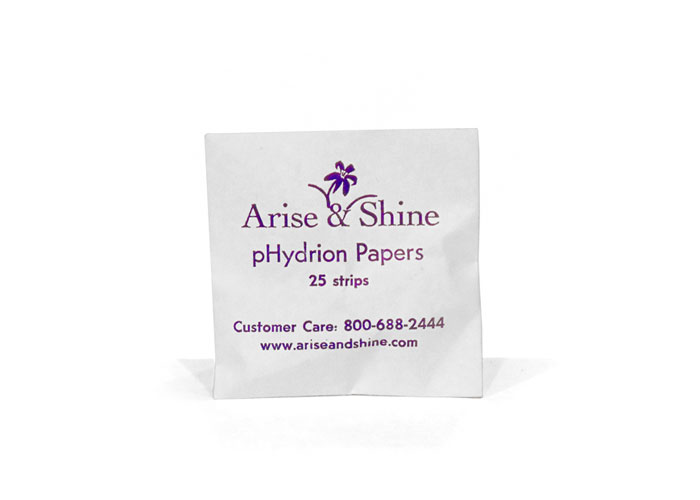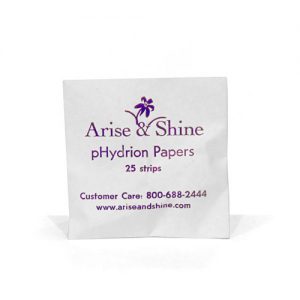 pH Papers 25, 1″ strips
Our pH papers are produced specifically for testing urine and saliva.
$6.00
More Info About
pH Papers 25, 1″ strips
About Our pH Test Strips
Our pH test strips are produced specifically for testing urine and saliva. They gauge a range of 5.5 to 8.0 which is just right to give you a picture of where you stand. We have found our pH test strips to be much more accurate than litmus paper which is designed for other applications.
Why test your pH
The human body always works to maintain a healthy acid/alkaline balance by ridding itself of acids produced through metabolic functions. It uses its electrolyte mineral reserves and those acquired from food and supplementation to buffer or protect the body from acids. Exercise, stress, poor diet and cleansing can all increase the demands upon electrolyte reserves.* pH testing using our pH test strips is an easy way to gauge electrolyte reserves.
Testing pH is easy
Use a simple urine or saliva test to determine if normal amounts of buffered acids are being eliminated. Generally, a low pH indicates an acid state (electrolyte mineral reserve depletion) whereas a higher pH indicates sufficient reserves. See our free downloadable pH testing instructions for the details.
Recommendations
We recommend that you always test your pH before cleansing to know if you need to boost your electrolytes prior to starting your Cleanse 14 or Cleanse 28 program. For more information read our Cleanse Guide.
Product Reviews
pH Papers 25, 1″ strips Reviews
Arise & Shine
Related Products