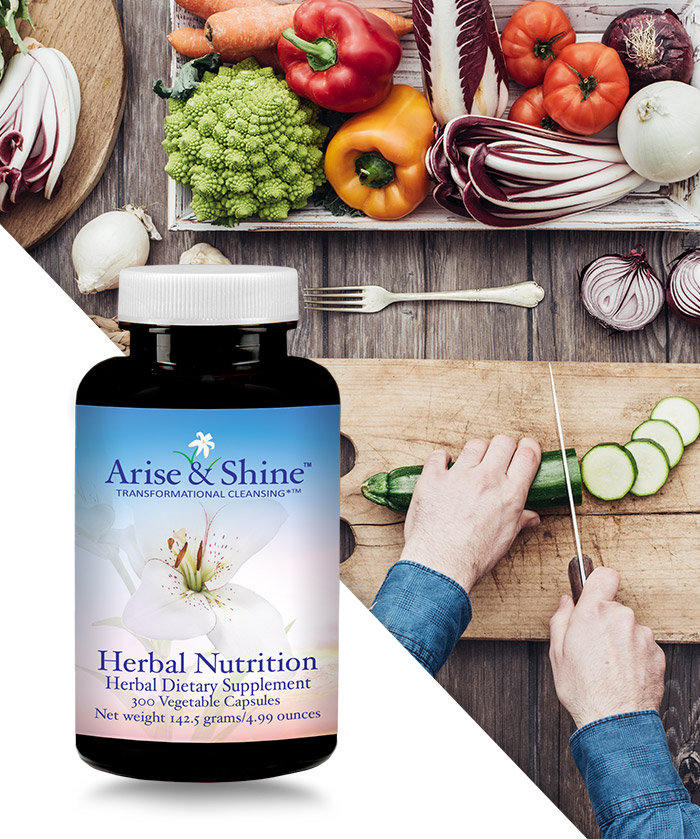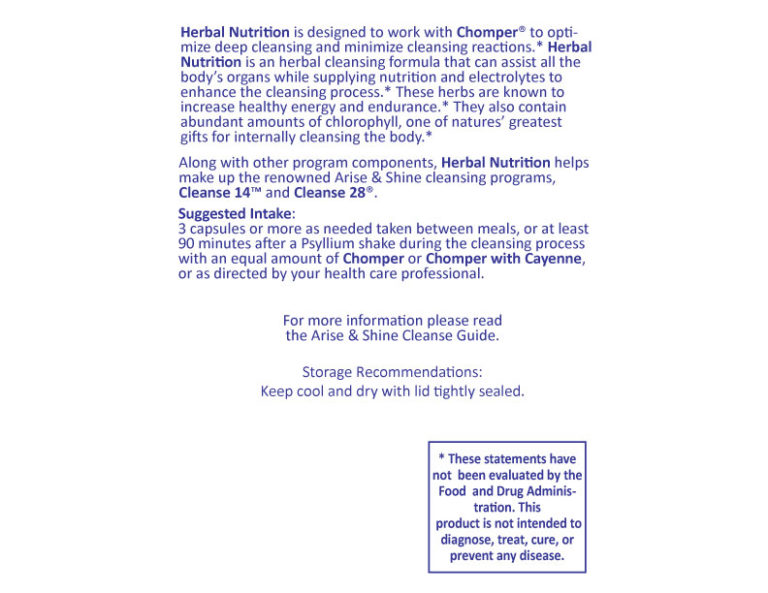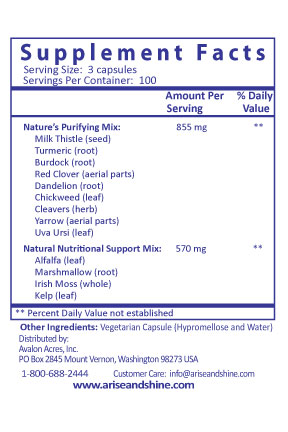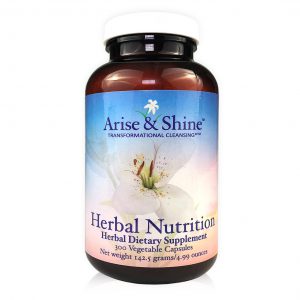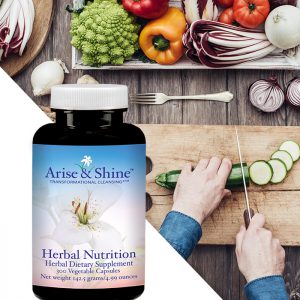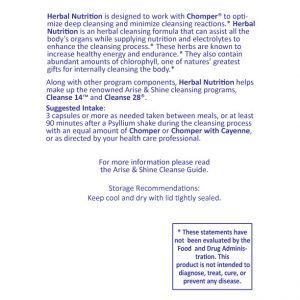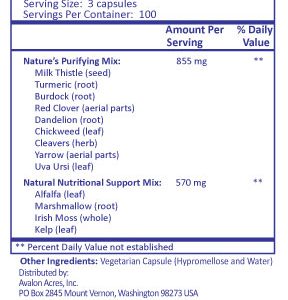 Herbal Nutrition
Arise & Shine's original formula for nutritional support during cleansing.
$62.00
More Info About
Herbal Nutrition
Please Note Herbal Nutrition 150 capsule count is temporarily out of stock. We expect it back in October. Herbal Nutrition and Chomper are the cornerstones of Arise & Shine's Cleanse 28 and Cleanse 14 programs. They work synergistically to soften and break up accumulated waste material in the intestinal tract.*  Please note Herbal Nutrition is now in clear capsules due to manufacturer's discontinuance of green capsules.
Herbal Nutrition was created shortly after Chomper. These two formulas were the ultimate result of Richard Anderson's 1986 herbal expedition that ended in a high Sierra Mountain meadow where his "wild salads" had the effect of stimulating the release of hardened "mucoid plaque" from his intestinal tract!*
Herbal Nutrition stands the test of time. Tried and true, Herbal Nutrition is formulated with all natural high quality herbs that are vitamin and mineral rich. Herbal Nutrition has been used for over 30 years by tens of thousands of satisfied cleansers before, during, and after cleansing for superior nutritional support.*
See our Cleanse Guide for suggested intake while cleansing.
Product Reviews
Herbal Nutrition Reviews
Arise & Shine
Related Products